The 14th International Conference on Auditory Display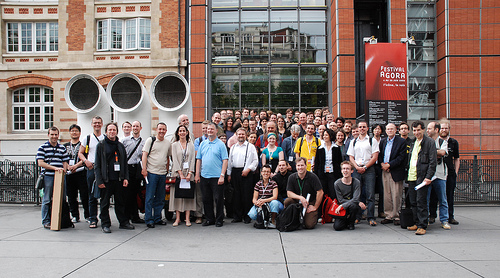 Proceedings

- pdf with multimedia files : [zip file, 300MB, multi-platform]
Proceedings edited by Patrick SUSINI, Olivier WARUSFEL

Published by IRCAM (Institut de Recherche et Coordination Acoustique/Musique), Paris, France
Proceedings Compilation: Olivier HOUIX
Copyright © 2008 by the ICAD contributors
All rights reserved. Copyright remains with the individual authors. No part of this publication can be reproduced, stored in a retrieval system, or transmitted in any form by any means, electronic, mechanical, photocopying, recording, or otherwise without prior written permission of the individual authors.
---
June 24-27, 2008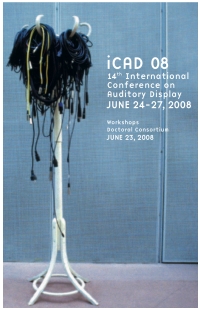 IRCAM , Institut de Recherche et Coordination Acoustique/Musique, is pleased to host the 14th annual International Conference on Auditory Display (ICAD). This conference will address concepts, methods and tools of sound production involved in the process of "designing sounds" in an interactive context. Beside topics traditionally addressed by ICAD (auditory warning, 3D audio display, etc. ) we would like to take the opportunity of ICAD being held at IRCAM to highlight the relation between research in auditory perception, computer music and sound design in order to contribute to a global framework of computer aided sound design. ICAD 2008 will take place from the 24th to 27th, between the Agora Ircam's festival (June 4-20) and Acoustics 08 (June 29 – July 4).
the site has been archived from Drupal to static HTML, May 2009