Social events
► Wednesday, June 25: Nox Borealis
Concert Melancholia (Opera Garnier)
concert at 8 pm
address : Palais Garnier
Place de l'Opéra
Métro Opéra lines 3, 7 and 8, RER Auber,
Bus 20, 21, 22, 27, 29, 42, 52, 53, 66, 68, 81, 95
Car : Parking Place Vendôme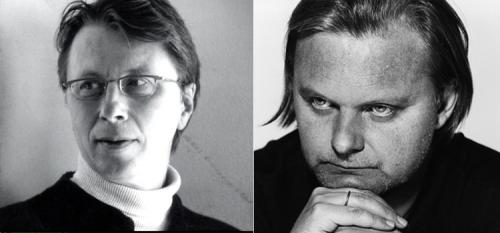 Melancholia, Georg Friedrich Haas
Opera in three acts.
Libretto by Jon Fosse according to the first part of his novel Melancholia I.
World premiere, commissioned by the Paris Opera.
In German
---
John Zorn (Cité de la Musique)
concert at 8 pm
address : la Cité de la musique
221, avenue Jean Jaurès 75019 Paris
Métro : station porte de Pantin, ligne 5
Bus : lignes 75, 151, PC2 et PC3 - Noctilien N13 - N41
Car : parking Cité de la musique

The Dreamers
Marc Ribot guitar
Jamie Saft
Kenny Wollesen vibraphone
Trevor Dunn bass
Joey Baron drums
Cyro Baptista percussion
John Zorn conducting
6:30 pm Installation – Nox Borealis (Institut finlandais)
60, rue des Écoles
75005 Paris
Métro : Cluny-La Sorbonne, Saint-Michel, Odéon
RER : B&C : Saint-Michel-Notre-Dame, Luxembourg
Bus (stop Cluny) : 21, 27, 38, 63 , 85, 86, 87


Nox Borealis is a musical and visual installation which finds its inspiration in two very different sources: one musical, the piece "Lichtbogen" by Kaija Saariaho, the other sonic, the recordings realized during aurora borealis by professor Unto K. Laine (Helsinki University of Technologiy).
"Lichtbogen"(1986), arches of light in german, is a piece for instrumental ensemble (9 musicians) and live-electronics, that Kaija Saariaho composed after a journey, in 1986, beyond the polar circle, where she could witness, with Jean-Baptiste Barrière, the magical and enigmatic spectacle of aurora borealis unfolding in the sky.
For "Nox Borealis", from a multitracks studio recording of Lichbogen, which they have remixed, processed and spatialized, Saariaho and Barrière have imagined a visual dimension, with synthesis of abstract images.
Starting from this reflexion on aurora borealis and from the analysis of musical forms and more specifically of timbres in "Lichtbogen", this visual part sketches a speculative work about the exploration of crossed relations of music and image, through an exploration of light and color.
Music: Kaija Saariaho
Electronic part realization: Jean-Baptiste Barrière
Ensemble Avanti!, Hannu Lintu conductor
Visual part conception: Jean-Baptiste Barrière
Images realization: François Galard
Production: Cartes/Institut finlandais/Image Auditive
Nox Borealis Installation 5 - 28 June at Institut finlandais, 60, rue des Ecoles, 75005 Paris
DINNER : 9:15 pm - boat Capitaine Fracasse
Boarding and access
http://www.croisiere-paris.com/restaurant-bateau-mouche.htm
Place of embarkation:
Paris 15e, Ile aux Cygnes, centre of Bir Hakeim bridge (situated one bridge prior to the Eiffel Tower ) close to Bir Hakeim underground station (n°6 line)
To access place of embarkation:
The port of departure is the Ile aux Cygnes. Boarding starts 15 minutes prior to departure when the 2 nd boarding starts at 09.30 p.m.
Pedestrians:
Proceed to Bir Hakeim Bridge (Paris 15e), head for the middle of the bridge, follow the flight of steps down at the centre of the bridge that lead to the Ile aux Cygnes… where the "Capitaine Fracasse" will be waiting for you.
Cars and coaches:
You have the possibility to drop passengers off in the middle of the bridge then park in the free private car park (200 spaces) and signposted "Capitaine Fracasse" and also called "Parking du Port Autonome" situated at the end of the bridge, 15e side (there is a slight downward slope at the end of the bridge to access the car park).
Underground / RER:
Bir Hakeim n°6 line or RER Champ de Mars Eiffel Tower. If you happen to loose your way, phone us on 06 20 80 75 30 (direct GSM phone onboard the boat)